Year in Review
Obiex Year in Review (2022)
In 2022, we grew the Obiex user base by over 30,000 with a transaction volume of $3.6 billion- a 200% growth in user base and a 600% growth in transaction volume, Year-on-Year.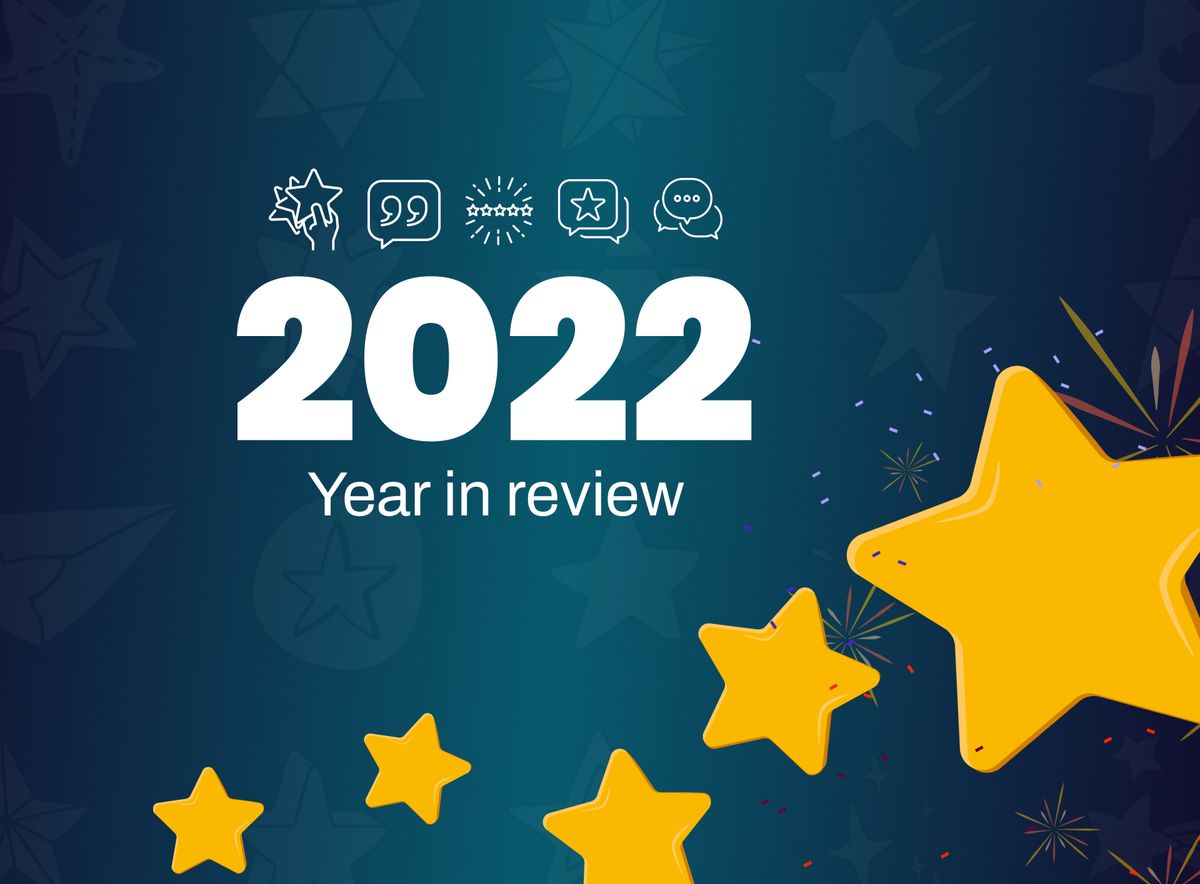 2022 was a pivotal year for the entire Obiex team and its customers. Looking back, it is incredible how much we achieved in the space of twelve months.
To put it into perspective, we closed 2021 with 16,506 users and a transaction volume of $600 million. In 2022, we grew the Obiex user base by over 30,000 with a transaction volume of $3.6 billion- a 200% growth in user base and a 600% growth in transaction volume, Year-on-Year.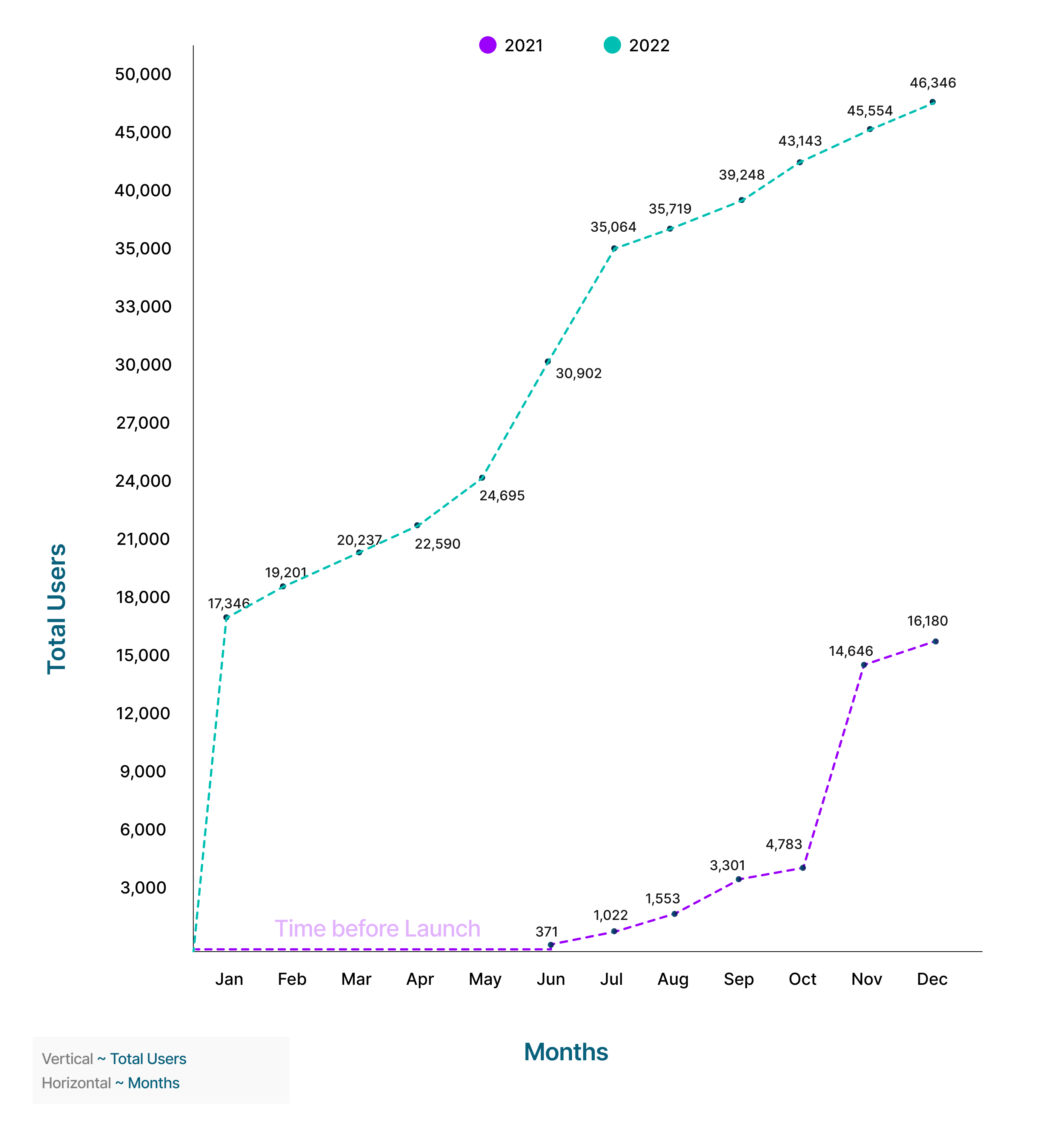 It is astounding that these numbers were as high as they were, given how bearish the crypto market has been lately. We want to thank all Obiexers for their contributions to this achievement, we could have dreamed, but without your support, we would not have been able to accomplish this.
At the start of last year, we aimed to bring more features and improve our product offerings to give you a better trading experience.
How Did We Do? Did We Hit These Goals?

As promised, we launched 2022 with some new features;
The Obiex Virtual Debit/Dollar Card was an instant hit, especially after the limit on international transactions using Naira debit cards was cut down from $100 (about ₦50,000) to $20 (around ₦10,000) per month.
The Virtual Card allowed Obiexers to fund their cards with crypto and spend dollars anywhere in the world. Barely two months after it was launched, we processed over $1m in card transactions.
Over $2.7M in transactions were processed with the card feature before it was suspended in the third quarter.
You Can Now Pay Bills With Crypto On Obiex

We also launched our much-anticipated Utility Feature on our Web and Mobile app. We believe digital payments have gone beyond being simply convenient. They now form an essential part of daily life for most people.
On Obiex, you are now able to use your crypto to;
Pay for Cable TV Subscriptions like GoTV, DSTV, StarTimes, etc.
Pay your Electricity bills with all Discos, from EKEDC in Lagos down to EEDC in Enugu
Buy airtime/data for your mobile devices.
We have made it so that your wallet is now more than a space to hold coins or exchange crypto. You can do all your transactions in one place. You no longer need to withdraw or convert your crypto to fiat to buy airtime or pay your electricity bill. Our utility feature lets you purchase airtime and data and pay your prepaid and postpaid electricity and cable bills. Fantastic, isn't it?
This is a new experience for most of our users, but Obiexers are starting to explore this amazing feature. More than 600 utility payments were initiated on the app by the end of 2022.
It is interesting to observe how Obiexers from multiple regions of Nigeria have now embraced this feature as their primary bill payment method. In our view, this is very important as well as insightful. It proves that more people will adopt crypto if a practical application is provided.
We Listed More Coins

We listed all the coins voted for by Obiexers in the Telegram community in May 2022. They include the following:
The Sandbox ($SAND)
Ripple ($XRP)
Terra ($LUNA)
Avalanche ($AVAX)
Decentraland ($MANA)
The more coins, the merrier, right? We also plan to list more coins in the first quarter of 2023.
Some Obiexers Became Millionaires

While the year was still fresh, Obiex turned a few of its users into millionaires.
In January, we introduced a trading competition for the most active NGNX traders. We were able to award N1 million each to two Obiexers before the end of the campaign.




Tunde Beat Our CEO in Chess

Our first big event for the second quarter of 2022 was a collaboration with the ChessinSlums Initiative.
Co-Founder, Ikechukwu Okeke, challenged the ChessinSlums convener Tunde Onakoya to a chess match. Ikechukwu promised to donate $2,000 to the ChessinSlums humanitarian project if Tunde won. The match took place on the 22nd of April 2022, It was tougher than we expected, but Tunde emerged victorious.
As promised, Obiex donated $2,000 to the foundation. Ikechukwu admitted the chess match was mainly a curious attempt to find out how good Tunde really was at chess.
In the words of our Co-Founder:
"I'm not actually good at chess. I mean, I played a bit of it in secondary school, but I am not a pro. I noticed the tweet where Tunde said he was open to a challenge for donations to ChessinSlums. The chess game was simply for a bit of razzle-dazzle. We really just wanted to donate, and I guess we all just wanted to know how good Tunde is at chess too. I am competitive, so I took a couple of courses beforehand with some chess masters. "Youth and everything youthful is the future of Africa, and we must do everything in our power to empower the youth."
We Celebrated Our One Year Anniversary

On the 10th of June, 2022, we celebrated our first anniversary as a cryptocurrency exchange.
365 days make up a year, but it meant more than just a year around the sun for Obiex. Every single day brought unique challenges, opportunities and achievements, which helped us expand our customer base and strengthen our brand-user bond.‌‌


It's good to pat yourself on the back for a job well done, but even better to receive validation from the people who use your product. We asked Obiexers to share what they love about Obiex, and you can read their responses here.
One of our favourite responses came from an Obiexer named Oladimeji:
"I love the app interface and its simplicity. I love how the admins are very close to the users and give us the confidence that we can't go wrong with them. I love the fun and jokes. I love the educational aspects. I love their merch, and of course, I love their giveaways too."
The Obiex Virtual Card Was Suspended

Unfortunately, in the third quarter of last year, we had to pause one of our best products, - the Obiex Virtual Card. As a result of our partners' halted operations in the region, we had to suspend virtual cards on our app.

We have received many requests from Obiexers worldwide asking us to bring back the Virtual card.  It gives us great pleasure to announce that we have been able to partner with new providers and are planning to re-launch the Virtual Card in the 1st quarter of 2023. Keep an eye out for the return of a bigger and better version of the Obiex Dollar Card.
We Crossed 30,000 Users

On the positive side, we hit a milestone of over 30,000 users on the platform in the third quarter of 2022. For a startup that launched barely 12 months ago, it was huge.

We also kicked off our FPL (Fantasy Premier League) contest, where football lovers could win up to 500,000 Naira for selecting the strongest teams and gaining the most points.
The Obiex FPL is one of our favourite and most exciting projects this year. So far, we have about 1,500 players in the league. Fusing cryptocurrency and football gave birth to an experience like no other. The banter was top-notch and opened up a new avenue for more people to become Obiexers.
The FTX Saga: Were We Affected?

The answer is No.
The last quarter of 2022 sent ripples across the cryptocurrency industry because FTX, a major cryptocurrency exchange and liquidity provider, ran into serious liquidity challenges. For an ecosystem still in its early stages, a collapse of a major company like FTX was a blow to the Crypto community.
However, we want to reassure all existing and potential Obiex users that all funds are safe with us and are matched 1:1.
We Doubled Our Workforce

In the fourth quarter of 2022, the tech industry saw many layoffs due to a slowdown in business activity; however, we could accommodate new hires due to increased transactions.
We're also proud of the 50:50 ratio of men and women in our workforce. Inclusion is an ideal we hold dear as a brand, and we will continue to uphold it.
All Work and No Play Makes Jack a Dull Boy: (We Took a Breather)

In November, we hosted a four-day team retreat to mark the end of a successful year. We used the opportunity to strategize for the new year and develop better ways to serve our customers in 2023 and beyond.
And, of course, we had fun (well, some people had too much fun, as seen on our social media pages). Check our Instagram page for event highlights and see the real people behind your favourite crypto brand.
Obiex Rewind: Check Out a Summary Of Your Crypto Year

To wrap up the year, we released the Obiex Rewind for all our users. You get to see your crypto year in full highlight and claim your crypto title.

You can view your Obiex Rewind for 2022 by clicking here. Or you can view your Obiex Rewind directly on the Obiex app by updating it from the Play Store.

We also made the recap shareable so you can show how bullish or bearish 2022 has been for you crypto-wise. You can tag us on your posts on Instagram, Twitter and Facebook. We'd love to celebrate with you. After all, you are the reason we exist.

Christmas With Obiex

Looking back at 2022 from our end, we achieved many small and big things with your help as a community. To thank you, we created a 12-day giveaway campaign to give back to our true Obiexers- 12 days of Christmas with Obiex.
2022 Media Features

As a result of the incredible products we have built and are still building, we were featured a couple of times in 2022 by several Media outlets, effectively building up our brand awareness and equity.
Our Co-Founder, Ikechukwu Okeke, made appearances in The Guardian, CryptoTvPlus, Wazobia, and DABA TV. Obiex as a brand was featured on TechCabal and Punch.
On the social media side of things, we held numerous Twitter spaces with notable guests like Tunde Onakoya, Convener of ChessinSlums, Chris Ani, CEO of Digital Abundance, Franklin Peters, CEO of Boundless Nexus and Ken Akure, Marketing Head of Threshold. Many Obiex users turned up for these Twitter spaces to learn, engage and discuss all things crypto-blockchain.
Plans for 2023

2022 was a good year. We closed the year with close to 50,000 users (all time) and a transaction volume of over $4 billion (all time).

Our vision for 2023 is a lofty one. Starting with, expect to see us launch operations across East Africa, Central Africa and the Southern part of Africa.
The goal is to touch the entire breadth of Sub-Saharan Africa. Launching in other parts of Africa will significantly increase your fiat options, which is a crucial reason for expansion and spreading the Obiex movement.
We also have plans to deliver excellent products that will add an extra layer of value to the crypto owned and held by Obiexers.
To tie a bow on this Year in Review, we wish to express our deepest gratitude to all our Obiexers, staff, well-wishers and everyone who has contributed in one way or the other to our growth as a startup.
May 2023 be better, bigger and brighter than our wildest dreams.
Happy New Year!