Cryptocurrency
Nine Frequently Asked Questions About Crypto In Nigeria
How Many Nigerians Use Crypto? As of April 2022, it was reported that 33.4 million Nigerians trade or own cryptocurrencies.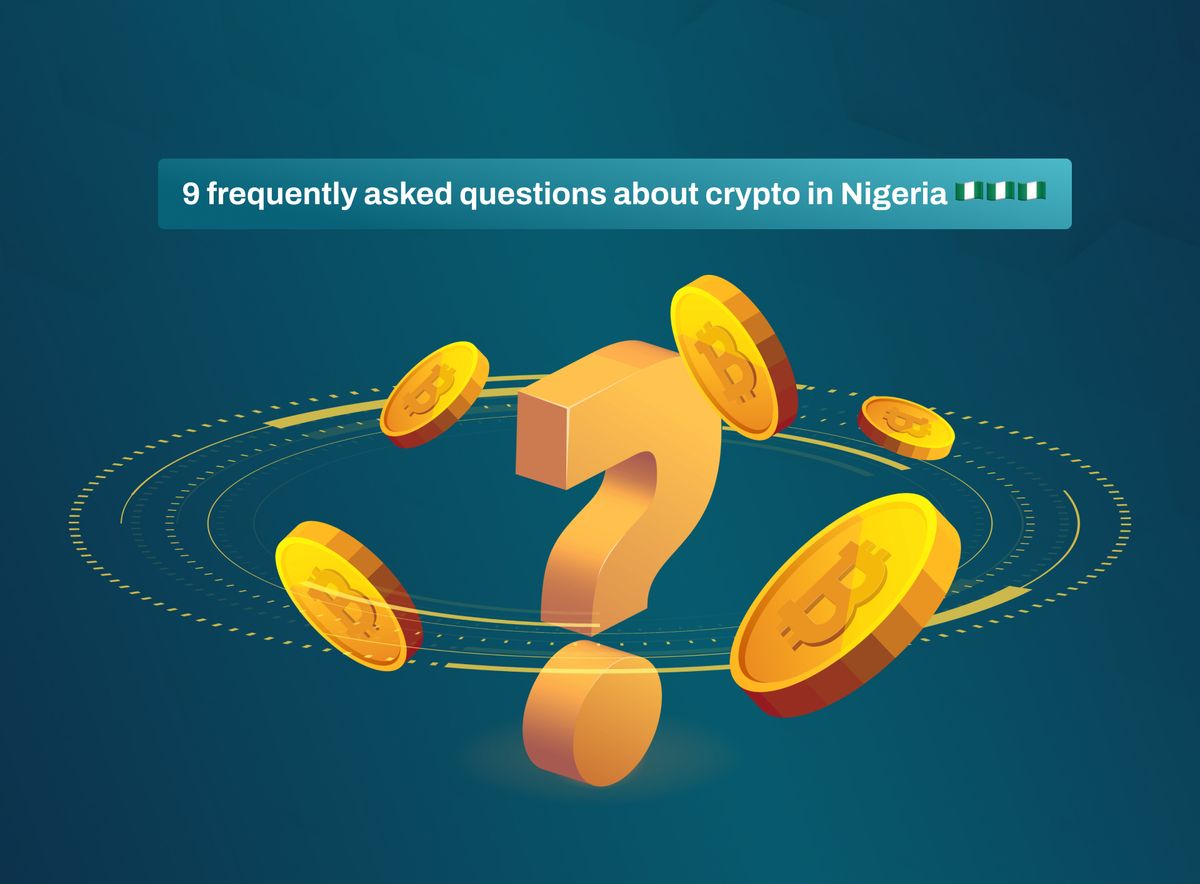 In August this year, Nigeria was declared the most crypto-curious country in the world, according to a study by price tracker CoinGecko. Nigeria scored 371 in the Google Trends data study conducted by CoinGecko. It was followed by the United Arab Emirates in second place and Singapore in third place.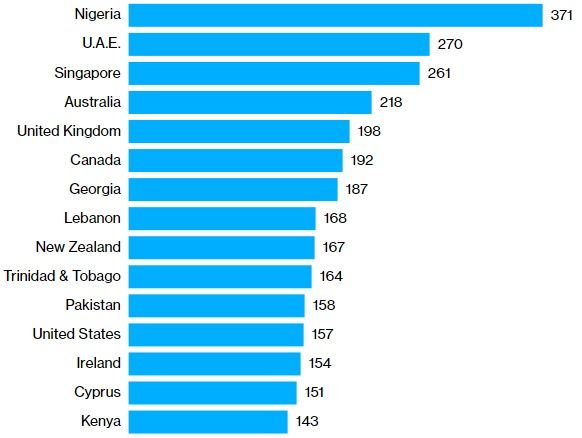 Being a company dedicated to crypto education, we scoured the internet to find the questions Nigerians were asking about Crypto.
Here are nine frequently asked questions about cryptocurrency in Nigeria and their answers.
1. Why is Crypto popular in Nigeria?
Cryptocurrency is popular in Nigeria because it gives Nigerians an easily accessible alternative to dealing with the hassles of fiat banking. It also offers a hedge against inflation and the current Nigerian economic state. Anyone can open a crypto wallet and begin receiving or sending cryptocurrency across the country and the world.
2. How Many Nigerians Use Crypto?
As of April 2022, it was reported that 33.4 million Nigerians trade or own cryptocurrencies.
3. How do I fund my crypto wallet in Nigeria?
Funding your crypto wallet depends on what cryptocurrency, like BTC, ETH, or USDT, you wish to use. On Obiex, you can fund your wallet with over ten cryptocurrencies, including USDT, USDC, BUSD, BTC, ETH, SOL, ADA, BNB, and XRP. Read this short guide to know more about funding your crypto wallet.
4. How to buy Crypto in Nigeria?
To start your journey into trading crypto, you need to have a crypto wallet or an account on a crypto exchange platform like Obiex. Once you create an account, you automatically have a wallet. To know more about creating an Obiex account, read this guide, or to learn how to buy Crypto, read this article.
5. Which crypto coins should I buy?
There are over 5000 cryptocurrencies available on the market. However, not all of them are viable or valuable. Here's a simple guide to investing in cryptocurrency and what you need to look out for, especially as a beginner, to ease your entry into the market.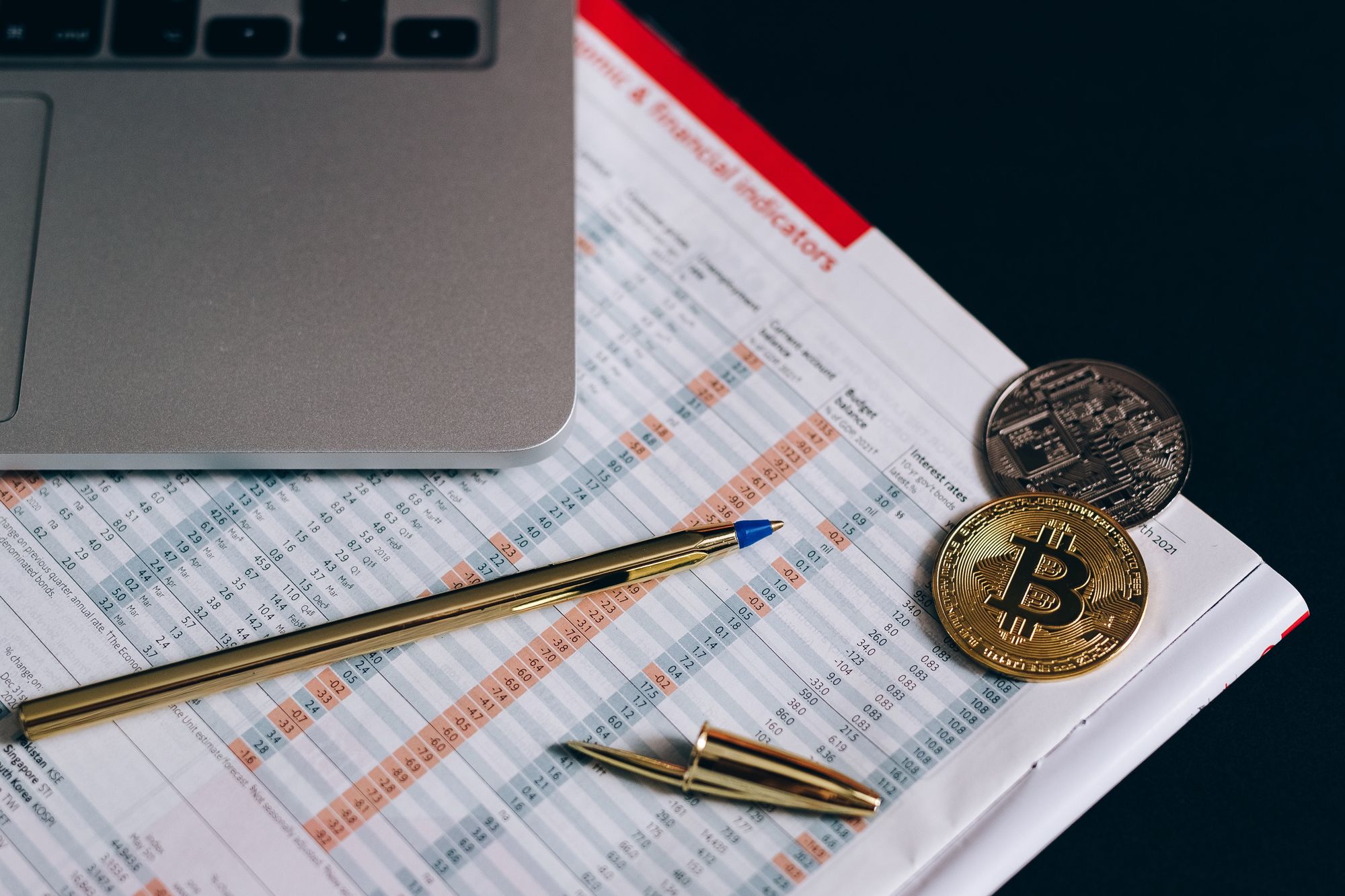 6. Who invented cryptocurrency?
Bitcoin, the first mainstream Crypto, was invented by Satoshi Nakamoto. However, other cryptocurrencies, such as ETH, USDT, and SOL, were created by different people. For instance, ETH was invented by Vitalik Buterin and his co-creators -  Gavin Wood, Charles Hoskinson, Anthony Di Iorio and Joseph Lubin. SOL was created by Anatoly Yakovenko, Greg Fitzgerald, Stephen Akridge, and Raj Goka.
7. Are Blockchain and cryptocurrency the same?
No, they are not the same. A cryptocurrency is a digital currency that runs on blockchain mechanisms to generate new units and verify transactions. A blockchain is a unique database that stores data for verifying crypto financial transactions and building decentralised applications like OpenSea.
8. What is the difference between Crypto and Bitcoin?
Crypto is an umbrella term for the different types of cryptocurrencies like ETH, BTC, USDT, SOL, etc. Bitcoin is just a type of Crypto.
9. How do I start crypto trading in Nigeria?
Knowing precisely where your money is going is essential, as with any other investment prospect. Thankfully, cryptocurrency has been around for over a decade; thus, a considerable wealth of information is available for potential investors like you. We have three simple guides to get you started.
---
Interest in cryptocurrency is rising worldwide, and it's not too late to see what the hype is about. You can start by signing up for an Obiex account to use our features, like swapping, Earn, and Utility payment for traders and non-traders.
---
💡
If you liked this post, kindly share it😀
Disclaimer: This article was written by the writer to provide guidance and understanding of cryptocurrency trading. It is not an exhaustive article and should not be taken as financial advice. Obiex will not be held liable for your investment decisions.