What Can You Do With Crypto If You Don't Want To Trade?
💡
TL;DR: Cryptocurrency has evolved beyond being solely used for trading by "crypto bros" or "internet nerds". You can now use crypto to pay bills, save against inflation, save to earn interest, make online payments, and send money across countries (with lower fees whilst being quicker than traditional methods).
At least 50% of people either roll their eyes or stop listening when the topic of cryptocurrency is brought up. This typically happens because they've lost money to bad coins/scam coins, or they don't understand how crypto works and can't be bothered enough to find out. These are all valid reasons to be wary about "dabbling" into cryptocurrency; as the saying goes, once bitten, twice shy.
However, crypto has several uses that don't require trading, investing, NFTs, Web3, or other new-age buzzwords. This article explains four everyday things you can use crypto to do in your daily life.
Four Everyday Things You Can Do With Crypto Without Trading
Cryptocurrency has come a long way from its "internet money" and "bitcoin for pizza days". Hundreds of companies and businesses now run on the blockchain technology and cryptocurrency financial system. There's been a sustained increase of interest in cryptocurrency's utility and how it can be adapted across industries, particularly with the invention of stablecoins like USDT and USDC.
Due to the strides made so far in the cryptocurrency industry, several practical uses of crypto have risen and here are four ways you can use crypto without trading:
Cross-country Payments
Online Payment with Crypto-Funded Cards
Saving Against Inflation
Payment of Utility Bills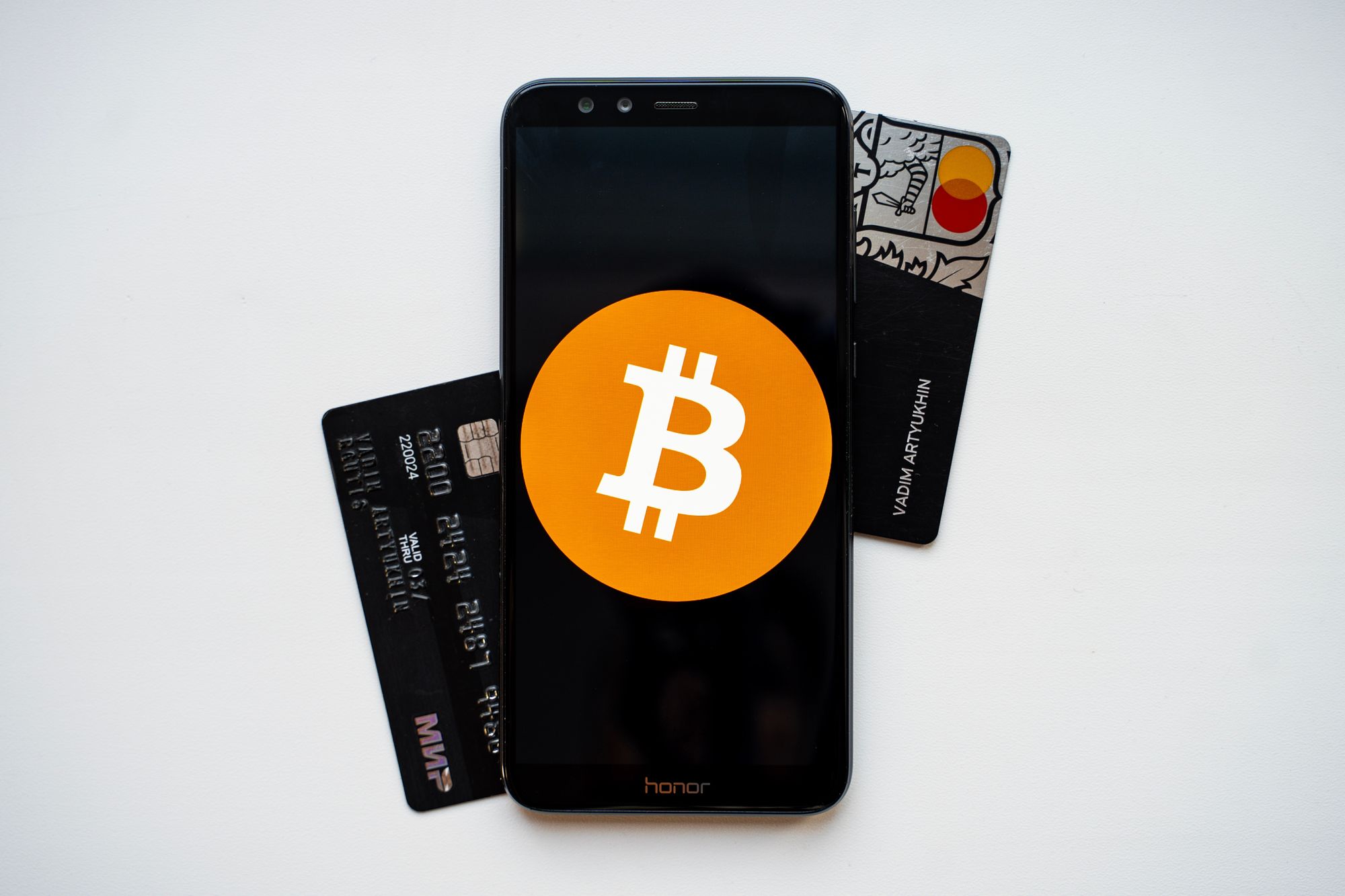 Cross-country Payments
The internet has brought countries and continents closer via technologies such as instant messaging and social media. One of the best things about the world wide web and the internet is how it has simplified payments of all types. However, there are significant limitations to the fiat fintech solutions available.
For instance, if Betty in Lagos wants to send money to her sister Alice in Texas, her options are heavily limited and require long processes. She would need to go to the bank with cash, convert it to dollars, fill out a transfer form and bring multiple forms of ID, the hair of her first cousin, and the leg of a white hen. By the time she has completed the process, it would take another 3-5 working days for the money to get to her sister.
Or
If Omosede in Benin wants to send money to her business partner Kodjo in Ghana, she would have to convert the Naira to dollars and fund her domiciliary account. Then, she would fill a cheque slip at the bank with Kodjo's account details. Kodjo would then wait 3-5 business days to get the money.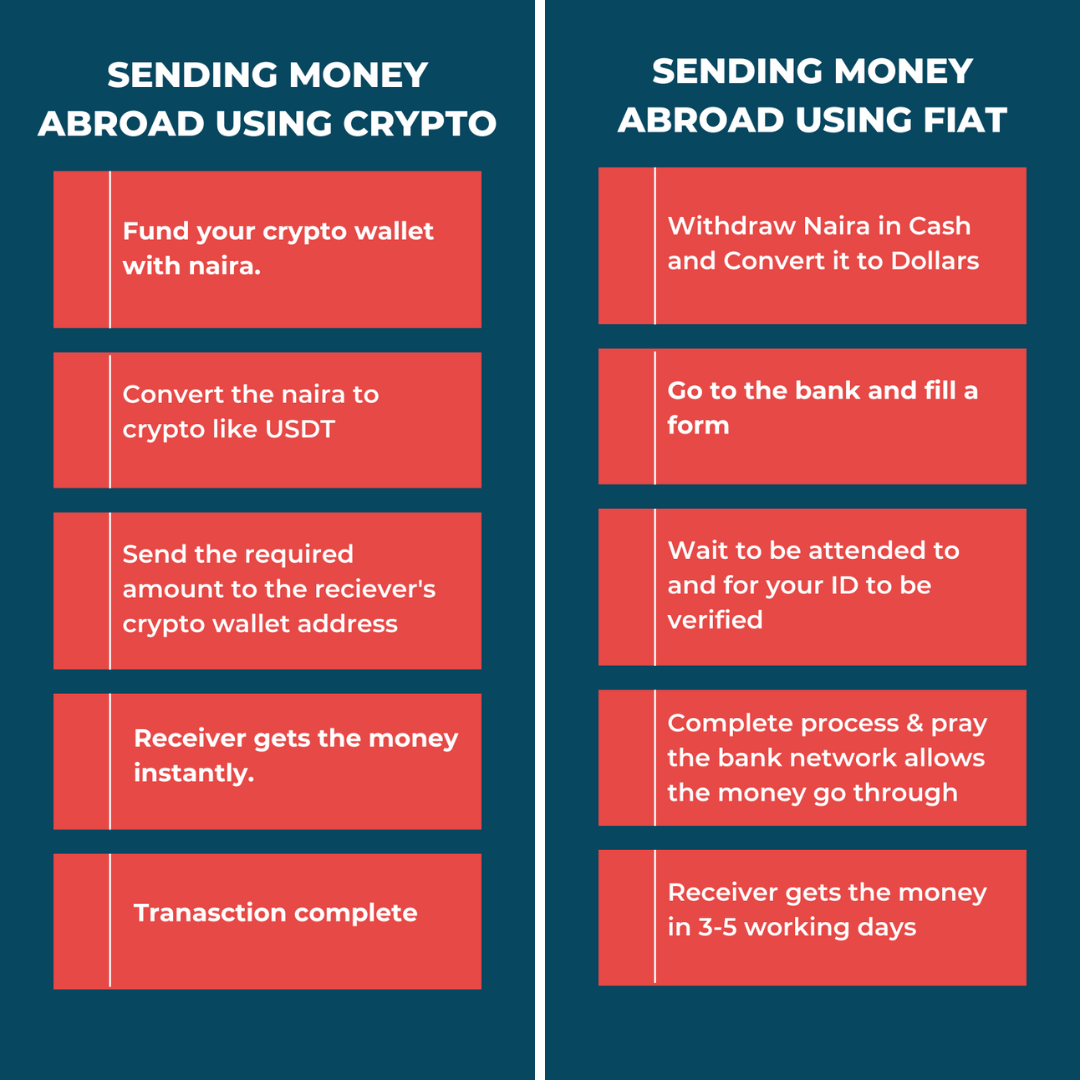 The process of sending money would be simpler if the four people in the above examples had crypto wallets. Betty would have sent her sister the USDT equivalent of the Naira she had. Omosede would have sent Kodjo the USDT equivalent of the required Cedis.
Online Payment with Crypto-Funded Cards
Crypto-funded cards are one of the most convenient features the cryptocurrency industry has developed. Instead of withdrawing and converting your crypto to fiat to fund your regular prepaid debit card, you can fund your card directly with any amount of crypto (like USDT) you want.
With a crypto-funded card, you can make online payments and purchases in as many stores as possible. You don't have to fill out any forms or join a queue at the bank to get a virtual crypto card. All you have to do is sign up, input the required information, wait for confirmation, and your card is ready for use.
You can buy shoes on Amazon, pay for your Netflix subscription, or pay for an online course with your crypto quickly and easily. Anything your traditional bank card can do, your virtual crypto card can do and more.
Please Note: The Obiex virtual cards are currently unavailable, but we're working hard to bring them back for you and yours.
Saving Against Inflation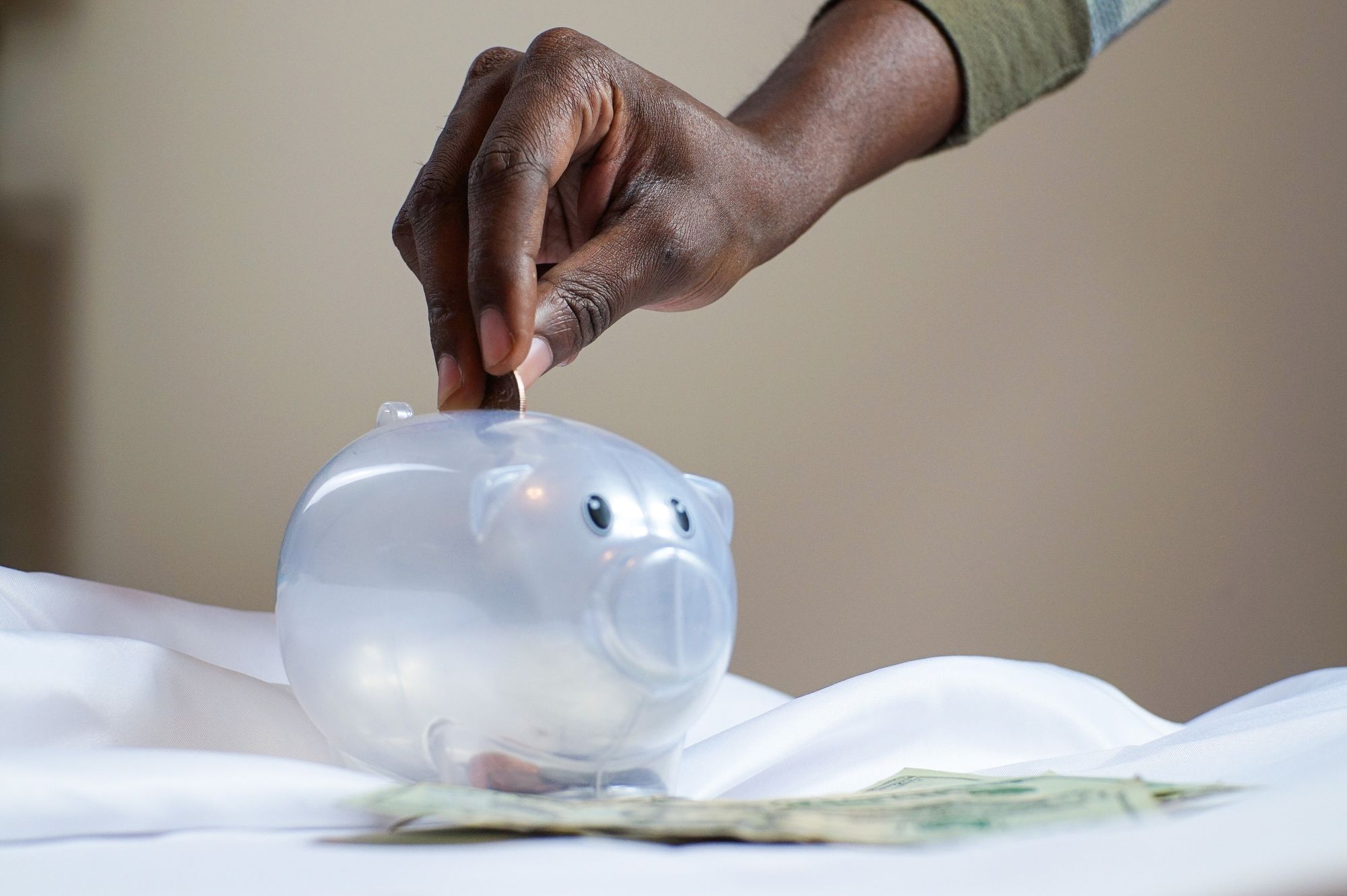 Inflation is sweeping through the world at significant rates. In Nigeria, the inflation rate in January was 15.6%; and it has steadily increased. Currently, the inflation rate is 20.52% and shows no signs of slowing down.
When you save in crypto, you can save your money in two ways: swap from NGNX or any other coin to stablecoin like USDT and hold it in your wallet. Or you can lock it in a fixed or flexible savings plan on Obiex. Either way, your money will be safeguarded against the push and pull of inflation.
Additionally, you should know you don't need to trade crypto or be a trader to use our savings plans or pay bills via Obiex. You just need a verified Obiex account.
Payment of Utility Bills
Digital payments have gone beyond being simply convenient. They are now an essential part of daily life for most people. Online payments help save time, energy, and money because paying bills only takes a few taps on your screen.
On Obiex, you can use crypto to pay for utilities from anywhere in the world. Your wallet is now more than a space to hold coins or exchange crypto. You can do all your transactions in one place. You no longer need to withdraw or convert your crypto to fiat to buy airtime or pay your electricity bill.
You can buy a data plan or recharge your phone or your friend's phone from your crypto wallet. Or pay your parent's electricity bill or recharge your sibling's phone from anywhere in the world.
Our utility feature will allow you to purchase airtime and data from Airtel, Glo, MTN, Smile, Multichoice, and 9mobile, using crypto wherever you are in the world. You can also use your Obiex wallet to pay your prepaid and postpaid electricity bills and cable (DSTV, GOTV & Startimes) bills.
---
Cryptocurrency is slightly over a decade old, and it's evolving daily to cater to traders and non-traders who want hassle-free payment services without geographical restrictions.
With crypto, you can pay bills, save to earn interest, make online payments, and send money across countries (with lower fees than traditional methods).
As time goes on, it would be interesting to see what more can be done with cryptocurrency in our daily lives. Who knows, we may even see the emergence of crypto banks.
😃
If you liked this post, kindly share it.
Disclaimer: This article was written by the writer to provide guidance and understanding of cryptocurrency trading. It is not an exhaustive article and should not be taken as financial advice. Obiex will not be held liable for your investment decisions.