Win 1 Million Naira every month for trading on Obiex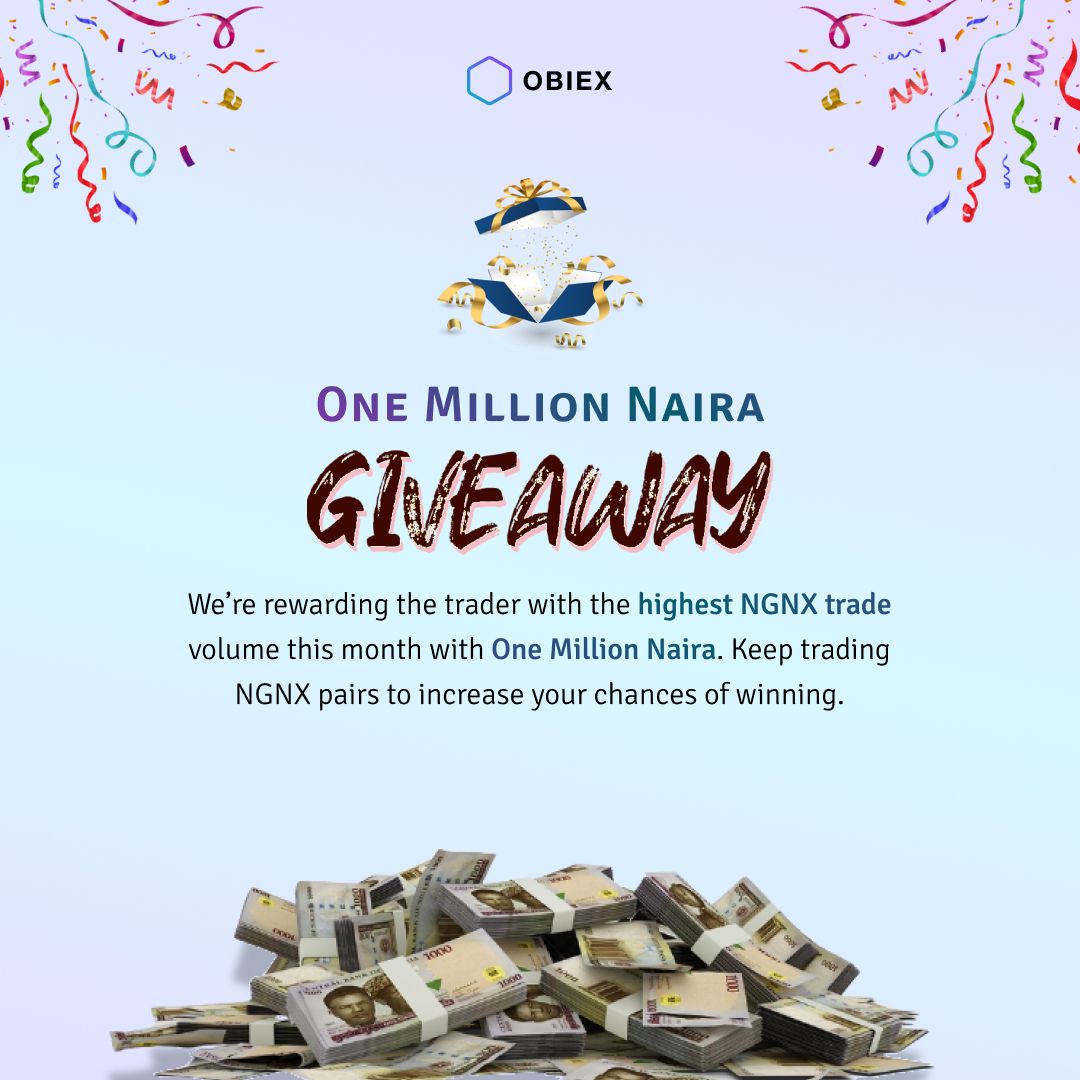 Obiex is rewarding its top NGNX traders with One Million Naira every month. The customer with the highest volume of NGNX trades will receive 1 million NGNX monthly while the offer lasts.
To increase your chances of winning, all you need to do is trade NGNX pairs on Obiex.
You can trade NGNX for BTC, SHIB, WKD, USDT, USDC, and BUSD.
Enjoy the best rates and a seamless P2P service using NGNX on Obiex.
You might enjoy reading this too: