What's New On Obiex: Improved Swap Interface, Swap History Tracking, Ghs Listing, and App Update

We're excited to announce the arrival of the latest version of the Obiex app, now available on both the Apple app store and Google Playstore.
In this blog post, we'll walk you through the significant changes and essential bug fixes that come with this update.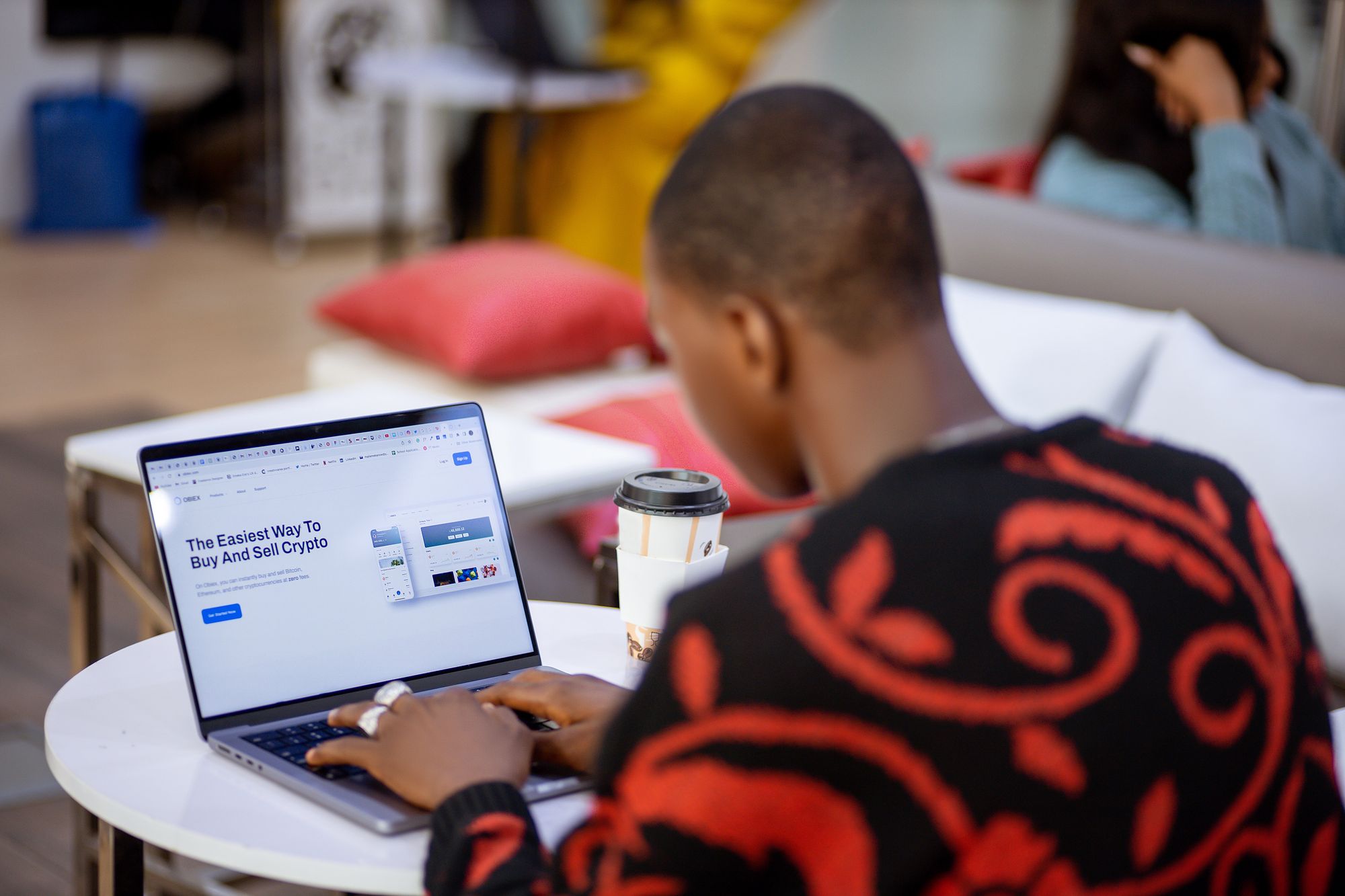 A New and Improved Swap Interface

One of the significant features of the updated Obiex app is the redesigned swap user interface. Swapping your currencies on Obiex has always been lightning-fast; now, the experience is even smoother and more user-friendly.
We've enhanced the way you use our swapping feature. You now have two simple options when making a currency exchange:

Enter the Amount You Want to Receive: Let's say you wish to exchange 10 USDT for NGNX, with an exchange rate of 500 NGN for every 1 USDT.  With the updated Obiex app, you can enter "5000 NGN" in the lower field to specify that you want to receive 5000 NGN in exchange for your 10 USDT.

Specify the Amount You Want to Convert: Alternatively, you can enter "10 USDT" in the upper field to indicate that you want to convert 10 USDT into the equivalent amount in NGN, which is also 5000 NGN.

This update offers you more flexibility in how you input your swap request, making it easier than ever to use.
Keep Track of Your Swap History

Keeping tabs on your transaction history is now a breeze with the updated Obiex app. You can effortlessly monitor your total swaps within the app and even pinpoint specific swaps on different dates. It's a seamless way to stay on top of your transactions.

A Revamped Mobile Wallet Page

We understand the importance of quick access to vital wallet information. That's why we've revamped the mobile wallet page to provide you with all the essential details in one compact view. Managing your wallet has never been more convenient.
Introducing Ghana Cedis (GHS)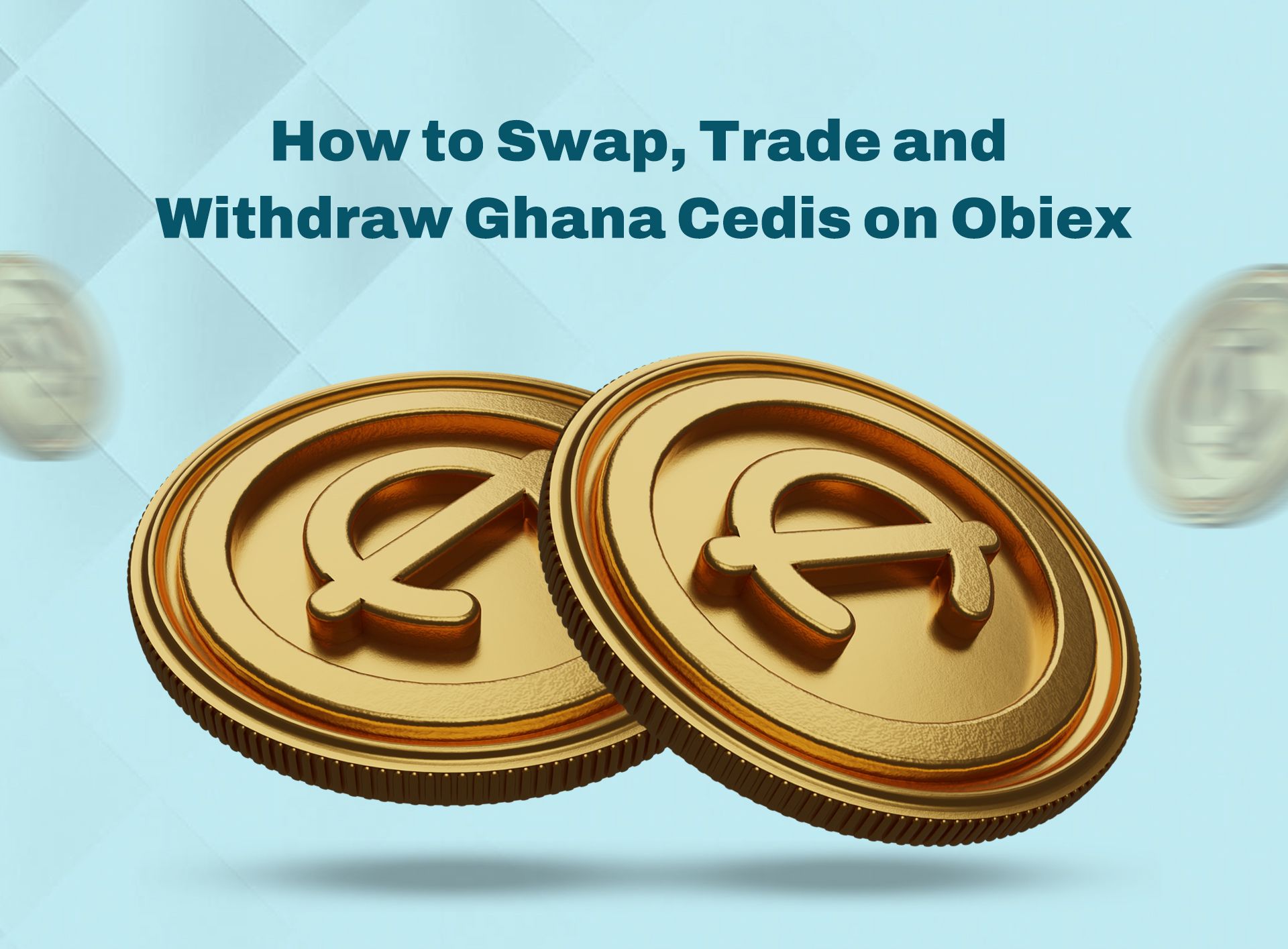 We're pleased to announce that you can now swap your crypto for Ghana Cedis (GHS) and withdraw to your Ghanaian bank account. We've seamlessly integrated the following Ghanaian financial institutions for your convenience:

SCB- STANDARD CHARTERED BANK
BBG- BARCLAYS BANK GHANA
GCB- GCB BANK LIMITED
NIB- NATIONAL INVESTMENT BANK
ADB- AGRICULTURAL DEVELOPMENT BANK
UMB- UNIVERSAL MERCHANT BANK
REP- REPUBLIC BANK LIMITED
ZEN- ZENITH BANK GHANA LTD
ECO- ECOBANK GHANA LTD
CAL- CAL BANK LIMITED
FAB- FIRST ATLANTIC BANK
PRU- PRUDENTIAL BANK LTD
STA- STANBIC BANK
BOA- BANK OF AFRICA
GTB- GUARANTY TRUST BANK
FBL- FIDELITY BANK LIMITED
SSB- SAHEL - SAHARA BANK (BSIC)
UBA- UNITED BANK OF AFRICA
BOG- BANK OF GHANA
ACC- ACCESS BANK LTD
CBG- CONSOLIDATED BANK GHANA
FNB- FIRST NATIONAL BANK
APB- ARB APEX BANK LIMITED
MTN- MTN MOBILE MONEY
VOD- VODAFONE CASH
ATM- AIRTELTIGO MONEY

Bug Fixes

In this update, we've also addressed a few crucial bug fixes to enhance your experience:

GHS Minimum Withdrawal: We've resolved issues related to GHS minimum withdrawals. You can now withdraw a minimum of 10 GHS for mobile money and 1,000 GHS for bank accounts.
Biometric Issues: If you've encountered difficulties logging in using biometrics after changing your password, fret not. We've fixed this issue to ensure a smoother login experience.
How to Get the Latest Version of the Obiex App

To get the latest version, simply visit your Apple app store and Google Playstore. Please note that the Obiex app is exclusively available on the Apple App Store in the following countries:

Nigeria
Ghana
South Africa
Cameroon
Uganda

If you reside outside these countries and wish to use the Obiex app on your iOS device, you can use our web app by clicking here.
You can also try repurchasing the previously purchased app by going through your AppStore profile and clicking on purchased apps.
Follow Obiex for More Updates
We are confident these new updates will significantly enhance your Obiex experience and make your transactions smoother and safer. Furthermore, this is just the beginning of the value-filled updates that Obiex has in store for you this year.
Our team is continuously working to improve the platform and bring you the best possible experience. For instant updates on new features, kindly follow us on Twitter, Facebook, and Instagram.
---
Disclaimer:  The information provided in this update is for informational purposes only and should not be considered financial or investment advice. Obiex will not be held liable for your investment decisions.