What Happened to FTX? How a Major Crypto Player Went From Hero to Zero in Less Than a Week
*This is a developing story. Updated at 4.44pm (GMT).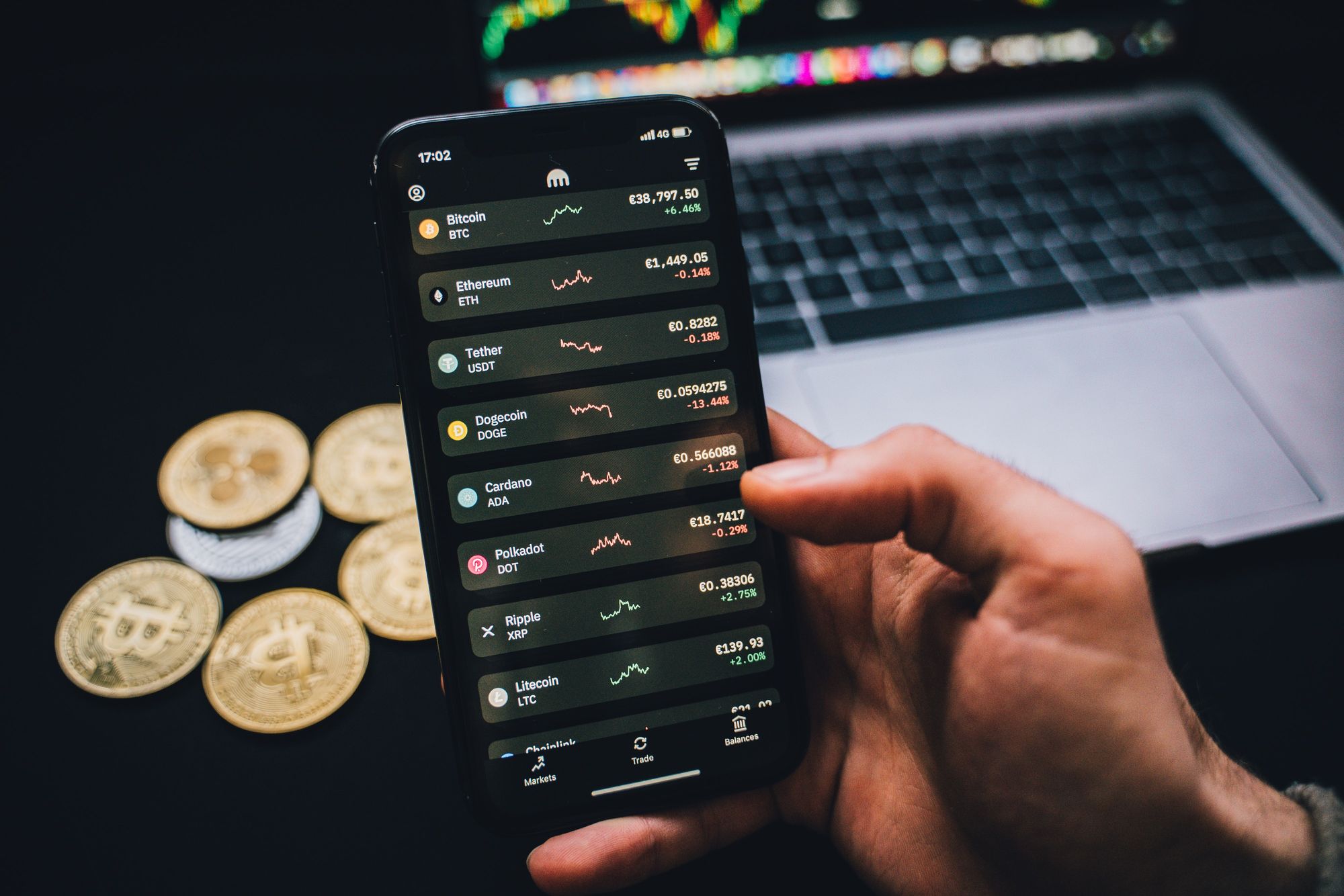 The cryptocurrency-blockchain industry has been rocked by storms left and right since this year began. From the Luna Stablecoin collapse to Celsius's bankruptcy, traders, investors and speculators have tried to make the best of the fire sweeping through the crypto ecosystem.
Unfortunately, another crypto company has gone up in flames. FTX, the fourth-largest crypto exchange in the world, went from being a major player to running helter-skelter looking for saving grace. Their competitor, Binance, is also significantly involved in this case. In fact, some might say Binance played a catalytic role in sending FTX crashing.
Here's what we know so far, including some background information for context.
Key Companies - Binance Crypto Exchange and FTX Crypto Exchange
Key Players - Sam Bankman-Fried (aka SBF), CEO of FTX and Changpeng Zhao (aka CZ), CEO of Binance.
Timeline of Events
November 2 - Coindesk releases Leaked Alameda Balance Sheet Report
November 6 - Binance CEO announces they're liquidating all FTT (FTX native token) from their accounts
November 7 - FTX CEO tries to save face by claiming FTX is fine and publicly asks Binance CEO to work with him.
November 8 - (early morning) FTX pauses withdrawals after users withdraw about $6 billion in 72 hours.
November 8 - (11. am) FTX CEO announces strategic partnership with Binance. Binance CEO reveals on Twitter that FTX is having liquidity troubles and plans are underway to fully acquire the firm and manage their liquidity crisis.
November 9 - Binance announces they're no longer going through with the acquisition because they found misappropriation of funds and alleged US agency investigations while conducting due corporate diligence on FTX.

The Rise of FTX Exchange
Sam Bankman-Fried (aka SBF) and Gary Wang founded the FTX cryptocurrency exchange in May 2019. In July 2021, FTX raised $900 million at an $18 billion valuation from over 60 investors, including Sequoia Capital. 2 months later, the company moved their headquarters from Hong Kong to The Bahamas.
In the three years since its inception, SBF turned FTX into a $32 billion company, doubling its initial valuation and raising $400 million in Series C funding in January 2022. They expanded their crypto product range to include prediction markets, leveraged tokens, tokenised stocks, volatility products, crypto derivatives, OTC and pre-IPO tokenised stocks. Their native token, FTT, started out trading below $4 in December 2020 and surged to a high of $85 in December 2021. [The token was trading at about $26 before the leaked Alameda report.]
The company even rescued bankrupt and struggling crypto firms like Voyager Digital. The deal was valued at about  $1.42 billion, including $1.31 billion in Voyager-held cryptocurrency and $111 million in additional consideration. However, the deal is still pending approval by Voyager's creditors and the bankruptcy courts. FTX also rescued crypto lending firm BlockFi for $240m when it had SEC problems and even considered helping out Celsius with their bankruptcy woes.
SBF didn't stop at propping up collapsing crypto companies; he took things further by visibly and vocally entering US politics. He was a forefront political donor to the current American president Joe Biden's presidential campaign and frequently visited the Congress halls. He also gathered a lot of positive and negative attention for FTX's futures contracts like the TRUMP-2020 and other President 2020 contracts, which let traders bet cryptocurrency on the potential outcome of the US elections. For the upcoming 2022 midterm US elections, SBF has donated about $50m.
Alameda's Relationship With FTX
Sam Bankman-Fried founded Alameda Research in 2017. Alameda is a ~$100million quantitative cryptocurrency trading firm which offers digital asset management, and over-the-counter (OTC) trading and provides liquidity for businesses.
FTX is backed by Alameda Research. You could even call Alameda, FTX's sister company and one-half of SBF's business empire.
The Alameda Balance Sheet Leak
Cracks had begun to show in Alameda when Sam Trabucco,the CO-CEO,, stepped down. His reason was that it was time to stop having a central part in the company. He would instead work as an advisor while Caroline Ellison, his CO-CEO, would continue as sole CEO.
But what began the public split of the company's problematic underbelly was when a report on Alameda's leaked balance sheet was published by Coindesk, a crypto news website, on November 2.
The report states,
"As of June 30, the company's assets amounted to $14.6 billion. Its single biggest asset: $3.66 billion of "unlocked FTT." The third-largest entry on the assets side of the accounting ledger? A $2.16 billion pile of "FTT collateral. There are more FTX tokens among its $8 billion of liabilities: $292 million of "locked FTT." (The liabilities are dominated by $7.4 billion of loans.) Other significant assets on the balance sheet include $3.37 billion of "crypto held" and large amounts of the Solana blockchain's native token: $292 million of "unlocked SOL," $863 million of "locked SOL", and $41 million of "SOL collateral. There is also $134 million of cash and equivalents and a $2 billion "investment in equity securities."
Most of Alameda's net equity is in FTT, FTX's centrally controlled volatile token. Alameda's finances are majorly dependent on FTT. FTT's value relies on purchases from FTX (FTT's biggest buyer and holder). Economically, this is not a good look. It's similar to being an investor in a paper-selling business, and most of the financial assets and profits you get from it are in the form of the paper that the business makes and not currency like Dollar, USDT or Naira.

Binance's 2021 Exit, The Fall of Ftx, and Binance's Attempt to Acquire FTX
FTX and Binance professionally crossed paths in 2019 when Binance invested in the new company by buying 20% of the exchange for nearly $100 million. It was also revealed that FTX would work on and build products for the Binance ecosystem. At the time, Binance stated that the investment was "aimed to grow the crypto economy together."
In 2021, Binance decided to part ways with FTX. The company received about $2.1 billion in BUSD and FTT.
Fast forward to November 6 2022, Binance CEO announces on Twitter that they're liquidating all the FTT tokens they hold.
Caroline Ellison, CEO of Alameda, responds that Alameda will "happily buy" all of Binance's FTT tokens at $22.
All this back and forth happened on Twitter, one of the biggest influencers of Fear, Uncertainty and Doubt (FUD) in the crypto market. As expected, the value of FTT crashed severely from about $26 and was trading below $3 for some days.
Two days later, CZ,  Binance CEO, revealed on Twitter that FTX is having liquidity troubles. He also explains that Binance has signed a non-binding agreement to acquire FTX completely and help manage its financial challenges.
Unfortunately, the deal falls through the next day (as half of the crypto community speculated). The reason behind this was that Binance found out about the misappropriation of funds and alleged ongoing US agency investigations at FTX.
When the deal with Binance fell apart, SBF sent an internal message apologising to staff. It read, "I'm deeply sorry that we got into this place, and for my role in it. That's on me, and me alone."
On his end, CZ, Binance's CEO made a tweet suggesting where he thinks FTX made their costly mistake - "exchanges should never use their own tokens as collateral, and they should have large reserves set aside instead of using their capital efficiently."
The implication that perhaps FTX may have given out a loan to an unknown party and accepted FTT (their native volatile token) as collateral did not go down well with the crypto community and sent most crypto prices plummeting further.
What Next For FTX?
There's speculation in the crypto community that FTX's fall from grace had been brewing for months. Some experts say that a particularly major misstep was SBF, CEO of FTX, putting on a hero cape to save struggling crypto firms in a collapsing market with rising interest rates. Several of those deals involved Alameda Research and turned into the losses that have brought FTX down.
Since Binance pulled out of the deal, SBF has been actively looking for backers and buyers. Although the FTX exchange website is still functional, Alameda Research's site is no longer accessible to the public.
How is the Crypto Market Faring?
The market suffers whenever a major shareholder makes a wrong move or plays the wrong cards. We saw it with LUNA stablecoin collapse, Voyager bankruptcy, Celsius bankruptcy and Three Arrows Capital 3AC bankruptcy.
According to CoinMarketCap, in the past seven days, BTC has fallen by 16.35%, ETH by 20.37%, BNB by 13.89%, ADA by 12.03%, Tron by 8.40% and SOL by 47.29%.
When this post was published, BTC was up by 0.39% and trading at $17,264. ETH was up by 1.07% and trading at $1,263. BNB was up by 0.75% and trading at $297. ADA was up by 0.21% $0.3613. Tron was down by 0.02, trading at $0.05707 and SOL was up by 0.86 and trading at $17.08.
Update
AT 3.14pm (GMT) today, FTX released an official statement announcing they are commencing voluntary Chapter 11 proceedings to review and monetise assets for benefits of their global stakeholders.
Chapter 11 proceedings of the Bankruptcy Code means the court will help a company manage and restructure their debt, so they can stay in business and pay their creditors over time. Many large U.S. companies such as the retail outlet K-mart and automobile giant General Motors, have filed for Chapter 11 bankruptcy and stayed afloat. Let's hope the same would be true for FTX.
---
With all that has happened since the start of the year, is the Crypto Winter finally upon us? That remains to be seen. In the meanwhile, Trade Safely.