SOL is now available on Obiex
We're excited to announce that SOL has been listed for trading on Obiex. You can trade SOL for any of USDT, BUSD and USDC and vice versa.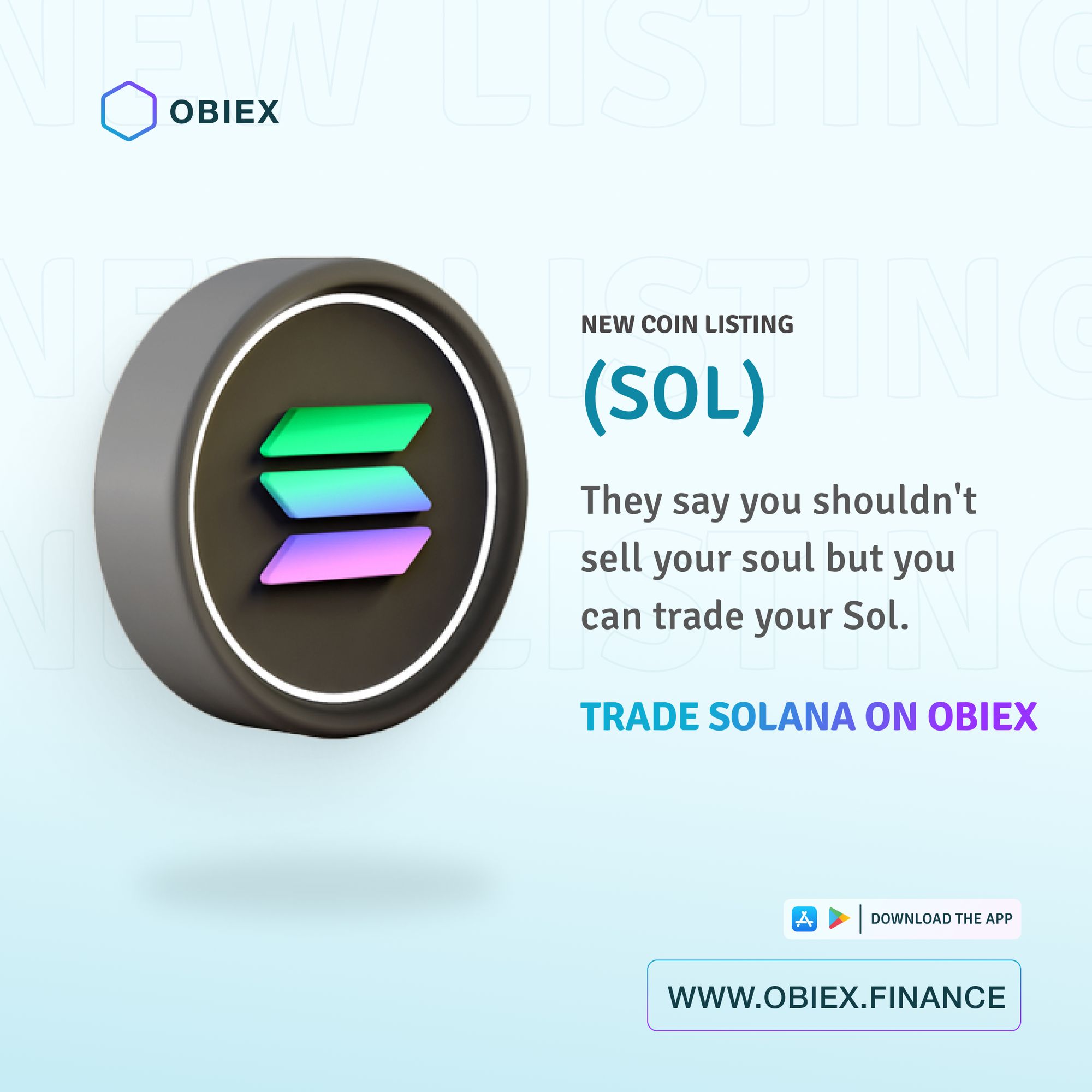 Solana, often described as the fastest blockchain in the world is a highly functional open source project that banks on the permission less nature of the blockchain technology to provide decentralized finance (DeFi) solutions with over 400 projects currently operating in the ecosystem.
Solana's promises customers low transaction costs while still guaranteeing scalability and fast processing.
For more information: https://solana.com/
Trade SOL on Obiex.