5 of The Best Play to Earn Crypto Games to Play Right Now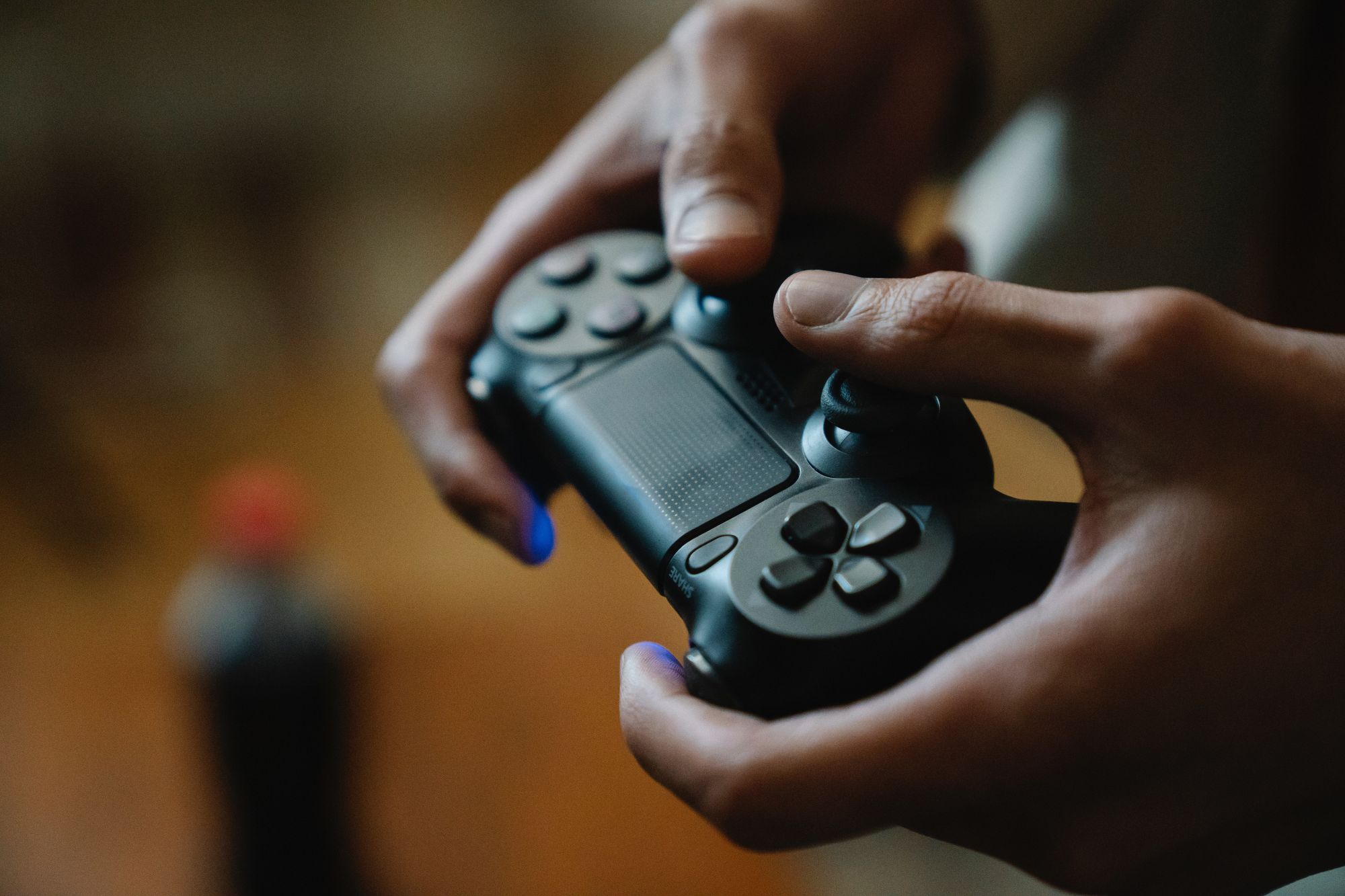 The world of blockchain & cryptocurrency gets more expansive and immersive daily. Users and investors are constantly exposed to new projects and innovations.
One of the most exciting projects in the blockchain ecosystem right now is crypto gaming, particularly play-to-earn games.
What Are Play to Earn Crypto Games?
Play-to-earn ( P2E) crypto games are blockchain-based games that allow players to earn cryptocurrency by achieving in-game goals like trading game goods, completing quests & missions and renting out characters & assets. Players who successfully complete the gaming objectives are rewarded with tokens or NFTs that can be traded on crypto markets or exchanged for other cryptocurrencies like Ethereum or Bitcoin on a decentralised exchange.
Most P2E games let players start playing for free, while some require payment. However, these payments are typically inexpensive compared to how much winning potential they provide.
To start your foray into the world of play to earn crypto games, here are 5 Play to Earn games you would love:
➢Age of Rust
➢Axie Infinity
➢Decentraland
➢Police & Thief
➢The Sandbox
Age of Rust
Interactive story-based games are always exciting to play. Think of games like The Walking Dead, The Last of Us and The Witcher 3: Wild Hunt based on stories from films or books. If you enjoy these games, you would love Age of Rust.
This play-to-earn crypto RPG game begins when you wake up in a post-apocalyptic chaos-filled 444th-century world. Machines and Artificial intelligence rule the world, and you have to explore and complete puzzles to get EENJIN tokens. Additionally, players get to go on a treasure hunt to find the bitcoin hidden in the game by its creator. For context, 1 BTC is now worth over $1,000,000.
Age of Rust was built on the  Ethereum-blockchain to encourage people to pick an interest in the blockchain ecosystem, and now it is one of the best play-to-earn crypto games on the web.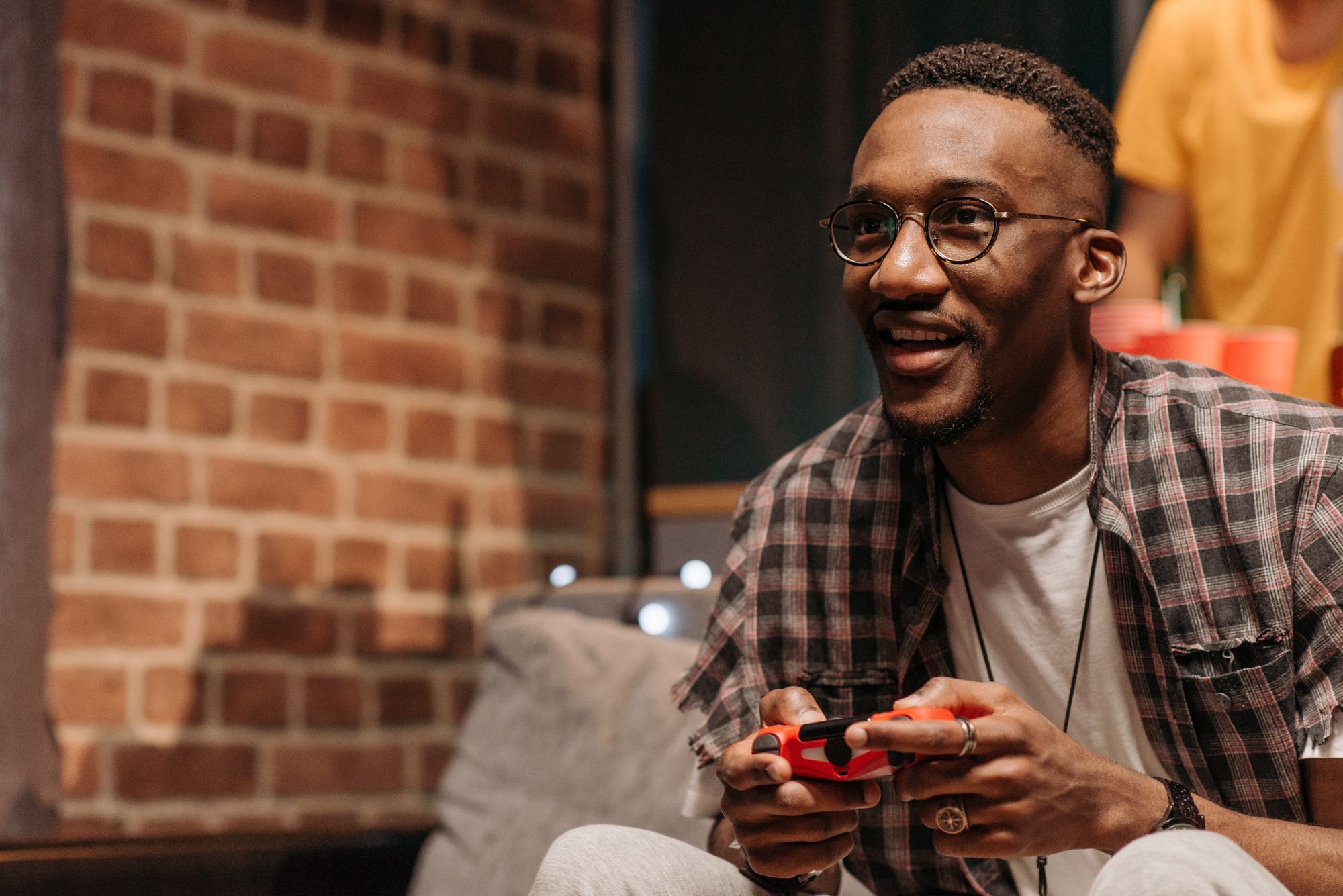 Axie Infinity
If you're a Pokemon fan or a fan of fantasy creature adventure games, you will enjoy playing Axie Infinity.
Axie Infinity is an Ethereum-based NFT game where you can set up a team of creatures known as Axies and use them to fight players in "Arena Mode" or battle enemies in "Adventure Mode". This play-to-earn crypto game was created by a company called Sky Mavis, and it currently has over a million active users.
Gamers are provided with two in-game currencies - the Axie Infinity Token (AXS), which functions as the primary game cryptocurrency and the Smooth Love Potion (SLP), which can be converted to fiat.
Axie Infinity players earn tokens in two ways - PVP (player vs player) gameplay and by "farming form". In PVP, gamers can experiment with their characters and earn AXS as they move up in rank on the game leaderboard.
The other way to earn crypto while playing Axie Infinity is to farm form, which creates the SLP token that can be exchanged for cash or sold in-game. Players can also earn SLP tokens by winning arena matches and finishing adventure mode levels.
Furthermore, players can trade the native game characters - Axies, which have become significantly profitable due to the increasing popularity of the Axie Infinity game. Each Axie is an NFT (non-fungible token) and can be sold from $100 to $1,000. Extremely rare Axies like Axie #1733 (Venom) have even sold for hundreds of thousands of dollars.
Decentraland
Decentraland will be right up your alley if you love exploring virtual worlds.
Decentraland is a spectacular combination of 3D VR Gaming, Ethereum blockchain technology and the metaverse. In this blockchain-based P2E game, players are offered the chance to make their imagination become (virtual) reality.
To begin playing this play-to-earn crypto game, you need to create a personalised avatar. Then, you can dive into the Decentraland to start exploring and connecting with other gamers.
The game's primary currency is called MANA, and players can use it to buy items such as land, purchase heroic characters, and upgrade characters in the metaverse. Interestingly enough, MANA can also be utilised within the metaverse to teach and learn "real world" skills like learning how to speak new languages and play instruments. Gamers can buy MANA coins on crypto exchange platforms like Obiex.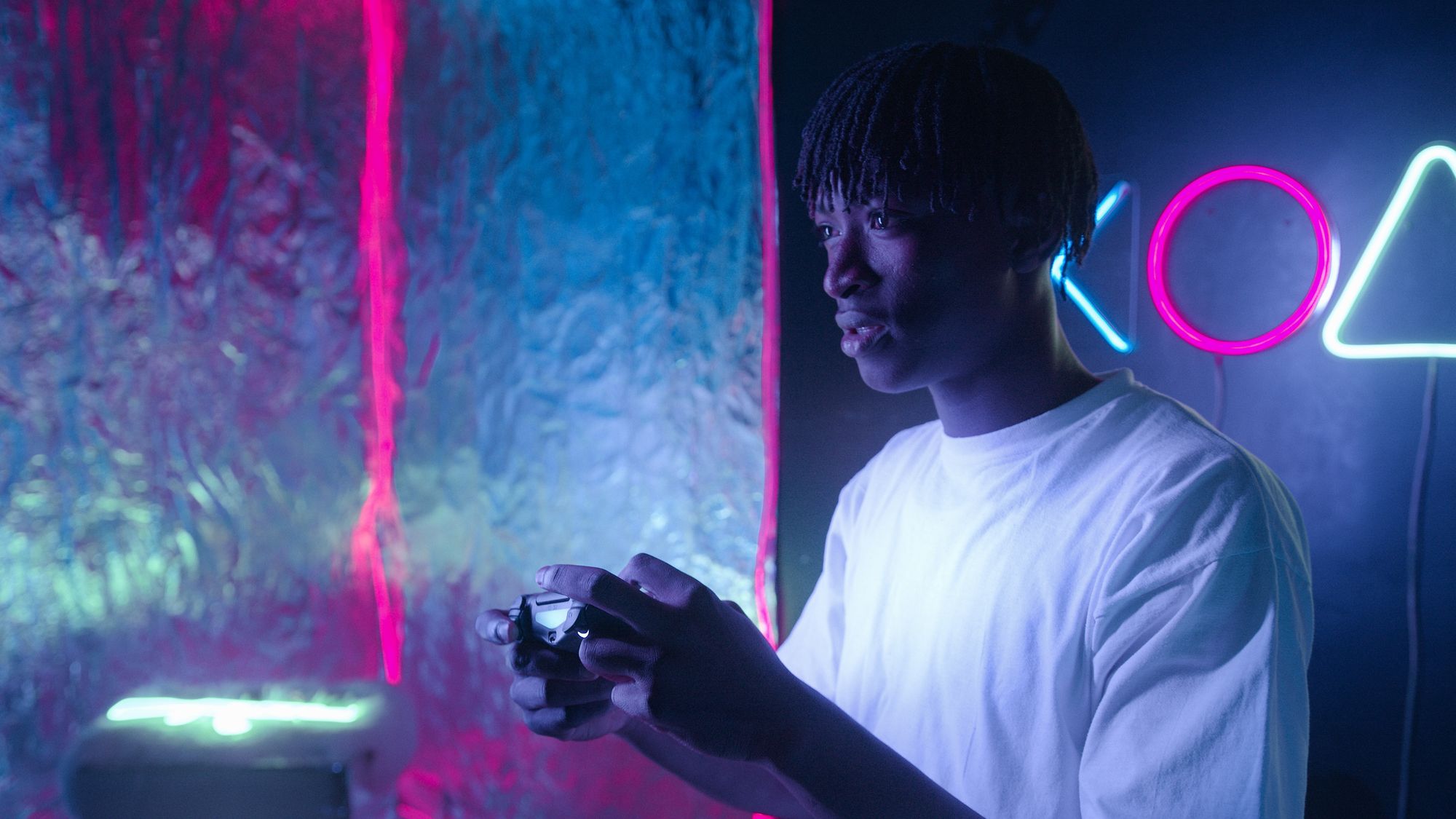 Police & Thief
This classic game spans cultures, countries, and continents and has made a home for itself in the blockchain ecosystem. In this game, you either play as a police officer or a thief trying to steal some  $LOOT – the in-game cryptocurrency. The twist in the play-to-earn crypto game is that you never know whether you will be playing as a police officer or thief until the game begins.
To start playing, you need to first mint some LOOT tokens by buying them from an NFT marketplace like OpenSea. To buy a token on an NFT marketplace, you will need to buy some Ethereum (ETH) from a crypto exchange, and of course, Obiex offers ETH, so look no further.
After successfully minting, you will be assigned to play as a thief or a police officer. As a thief, you can earn LOOT as a reward for staking. Nonetheless, the rewards you receive hinge on your choices - whether you mint, harvest or unstake your coins. If you're lucky enough to play as the police, you can collect huge rewards through bribes and other free stuff.
The Sandbox
If you love playing Minecraft, you will enjoy The Sandbox and its metaverse opportunities.
Like Axie Infinity, The Sandbox is a blockchain-based metaverse where gamers can create worlds while earning cryptocurrency as they play. There are several universes players can select from, such as The Walking Dead Land.
The Sandbox allows gamers to purchase digital real estate or, simply put, plots of land using the in-game utility token called 'SAND'.These land plots function as NFTs, which means players can trade them in crypto marketplaces. However, there is a limited supply of 166,464 lands; hence buying them can be expensive. On the other hand, it drives up the SAND price, making it profitable for trading.
The best way to earn cryptocurrency from playing in The Sandbox is to complete tasks and trade lands. You can also trade NFTs in this blockchain virtual space and sell and buy game features using SAND.
You will need to buy Sandbox tokens from a cryptocurrency exchange to start playing this game. Fortunately, Obiex lists the SAND token, so buy some and join thousands of players in the Sandbox!
***
The blockchain ecosystem isn't just about trading in cryptocurrency or offering centralised finance alternatives. It is an entire world complete with fun and games like those listed above. Dive into the world of crypto gaming today and experience a whole new way to earn while playing.
Takeaway
●Play-to-earn crypto games offer players the opportunity to earn crypto coins and tokens by completing missions, building characters, defeating enemies and other tasks.
●Axie Infinity, Decentraland and The Sandbox are 3 of the most popular play-to-earn crypto games.
●Players can buy gaming tokens for Axie Infinity, Decentraland and The Sandbox on Obiex.
Disclaimer: This article was written by the writer to provide guidance and understanding of cryptocurrency trading. It is not an exhaustive article and should not be taken as financial advice. Obiex Finance will not be held liable for your investment decisions.