The best Crypto assets to obtain in August 2021
Cryptocurrency needs little introduction as terms like "bitcoin", "altcoin" and "blockchain" etc. are already mainstream. To make trades, however, knowledge of the best crypto coins to invest in and the appropriate trading strategies to use is needed.
The volatility of the crypto market means that potential investors need to make careful investments, or risk losing most/all of the money invested. In this article, we will examine three of the best cryptocurrency coins you can invest in this month and also explain why you should consider investing in them.

Bitcoin: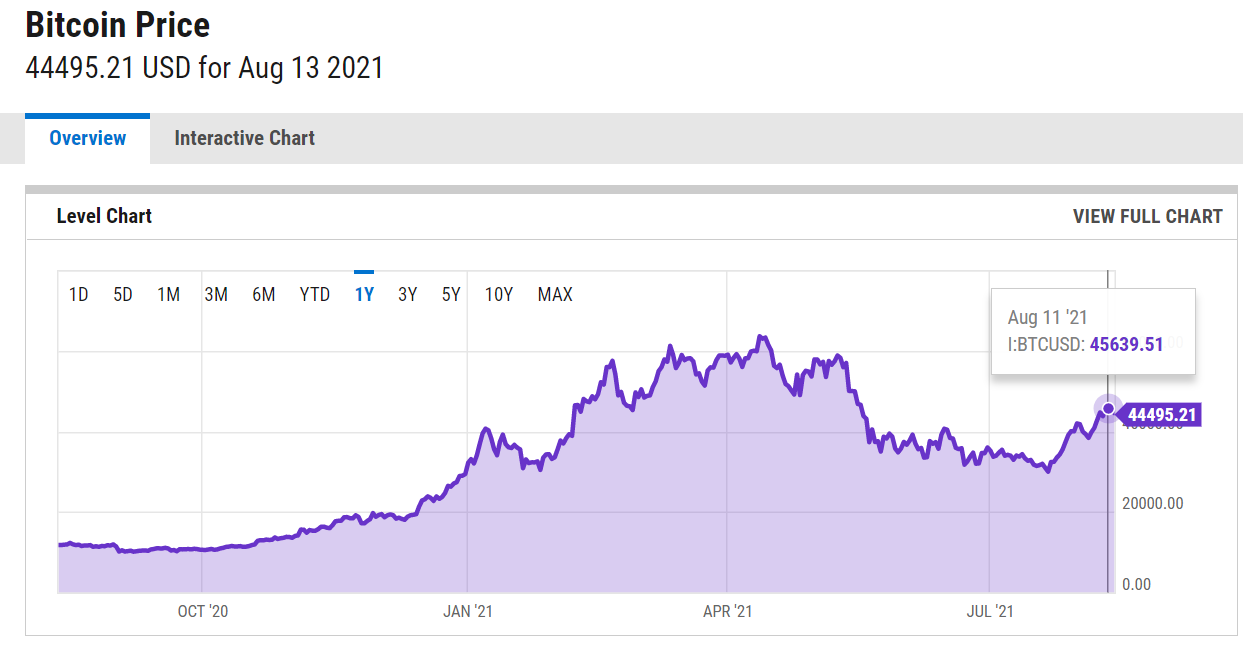 As the original cryptocurrency, Bitcoin needs no introduction. Originally created in 2009, Bitcoin has enjoyed tremendous success, gradually rising in value and peaking on the 14th of April, 2020 at $64,000.
After April 2020, the value of Bitcoin dipped alarmingly. The dip was initially arrested when the value of the coin increased after Tesla announced that it had bought Bitcoin worth $1.5 billion. This revival was not to last though, as the value fell, plummeting to as low as $30,000 on the 19th of May, 2021 and hovering around that value for a while before eventually rising to $38,000.
Bitcoin's dip this year scared some (mostly rookie) investors who panicked and dumped their Bitcoin stock when it went on a bear run when they should have been acquiring more ahead of its eventual resurgence.
Here, we explain how you can take advantage of a bear market by using the Dollar-Cost Averaging strategy to buy up some stock when the value is low and then making a killing when the value rises again.
As of August 12, 2021, the value of Bitcoin is back up to $45,793.32* proving those who predicted a Bitcoin revival right and more importantly, ensuring that investors who bought Bitcoin when it was still a Bear market made a killing.
Buying Bitcoin now will not give you as high a profit as if you'd bought some in mid-May but with the value of the coin on an upturn and with many financial experts predicting a massive Bitcoin increase in the months and years to come, investing in Bitcoin right now is a very wise move.
N.B: $BTC is available on Obiex at $50,223.53
BNB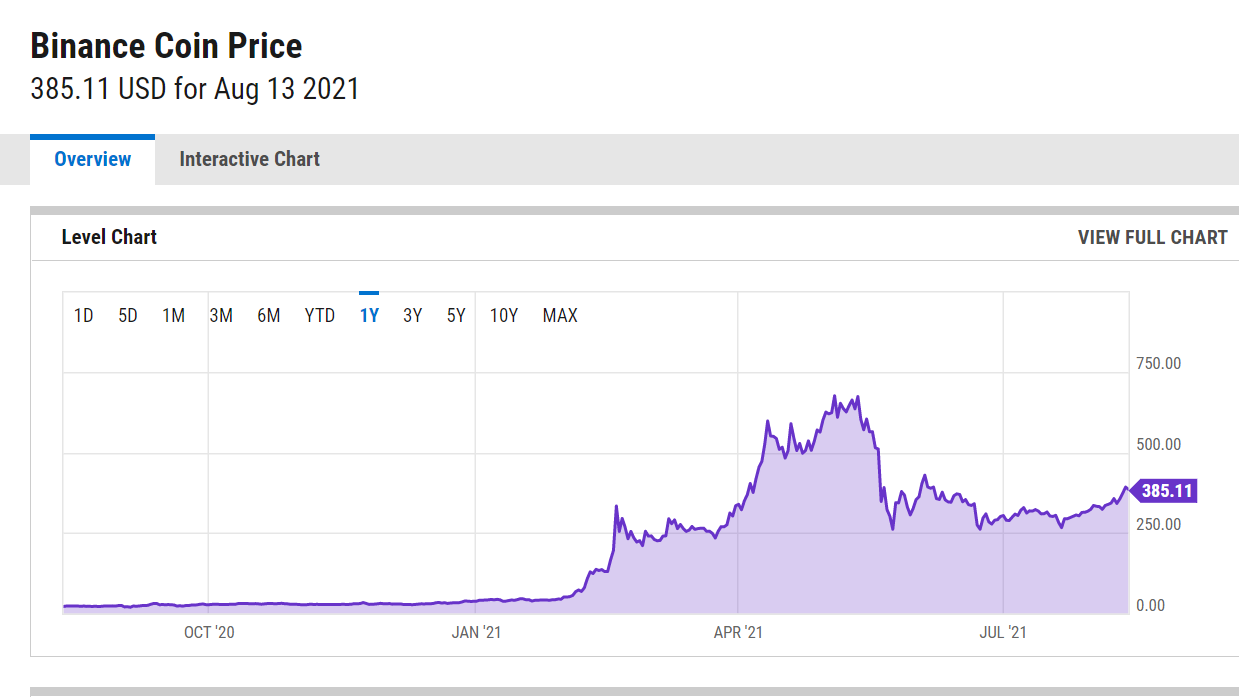 Attached to the largest cryptocurrency exchange in the world; Binance, BNB is one of the most popular cryptocurrencies around. A favorite with crypto investors for its strong bull run since December 2020 up until now, the coin has risen in that period from tenth to become the 3rd-largest cryptocurrency in the world.
The smart money is on BNB's bull run to continue, backed by the billions in transactions carried out on Binance daily. Last year, experts forecast a bull run that would last throughout 2021 and even went on to predict that the value of BNB would reach a new all-time high (ATH). Those experts have been right so far as the value of BNB is currently $385.36 and with a prediction of BNB reaching a new ATH of $390-$430, investing in the Binance coin is currently a no-brainer.
N.B: BNB is available at Obiex Finance for $504.01


Ethereum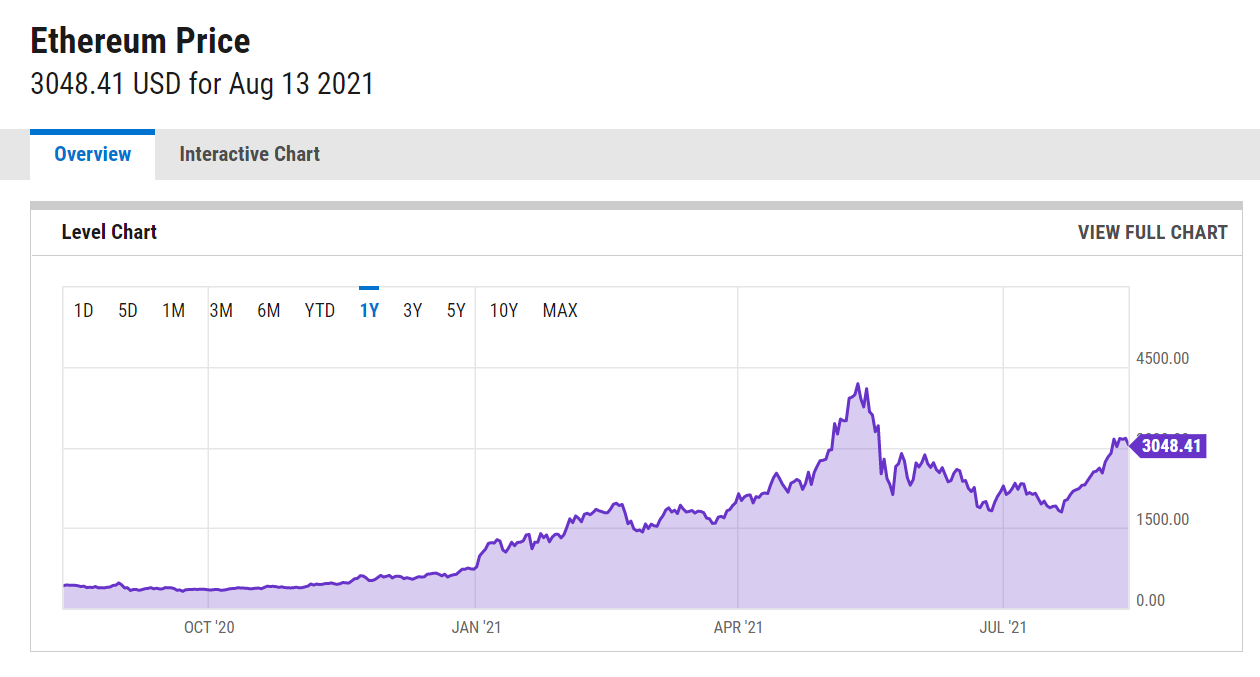 In a football landscape dominated by the super rich, the clubs with the most pull right now, due to the sheer amount of resources they command, are arguably PSG and Manchester City. With PSG's recent signing of Lionel Messi to join stars like Mbappe and Neymar , the French club is now the clear favorite to win the UEFA Champions League this season.
The relationship between Ethereum and Bitcoin could be viewed in a similar way if you stretched the point a bit (Ether's market cap is currently 19% of Bitcoin's). While Bitcoin is unquestionably the largest cryptocurrency asset in the world, the only other crypto asset that has a chance of catching up to Bitcoin's market value anytime soon is Ethereum.
What we like most about Ethereum is its versatility. Created to act as a blockchain platform, it is currently the biggest marketplace for trading NFTs and its variety of exchange methods (smart contracts, crypto and the Ethereum Virtual Machine) gives Ether an edge over Bitcoin as its platform can be used for much more than just sending and receiving money.
This year, the value of Ethereum has climbed from $1385 in January to $2760.33 in April before entering a bear market until June, where it dropped to $2181.5. Since then, it has risen steadily with only a couple of hiccups along the way and currently has a value of $3176.89.
What the trend has shown us is that Ethereum has enjoyed an extended bull run this year, only dropping in value a couple of times and for only comparatively short periods. Our opinion? Stock up on as much Ethereum as you can, as the smart money has the value of Ethereum climbing until 2022 at least.
You can purchase ETH on Obiex Finance for $3,343.74

FAQ

Can I trade these three coins on Obiex Finance? Yes you can! Obiex has a variety of crypto assets to choose from, including these three. You also have the option of trading Dogecoin or Polygon.
Can I trade crypto on Obiex (even) as a novice? Absolutely. The Obiex Finance platform is set up so that experienced and novice traders can make crypto transactions easily.
What are the best trading strategies I can use? There are several trading strategies we have explained on our site that you can use when you want to execute trades such as: Dollar-Cost Averaging and Scalp Trading. Many crypto experts agree that the three crypto assets we have highlighted here are on the upturn and have predicted even higher gains in future so the best trading strategy to implement with all three if you choose to begin investing now would be the DCA strategy.

Conclusion:
The crypto market is still very volatile and swings are the norm which means that sometimes, the value of the coin(s) you're holding will either take an unexpected upturn/downturn. When that happens, do not make any rash decisions by dumping/acquiring more assets in a bid to take advantage of a winner or to cut your losses. Whatever trading strategy you have in place, stick to it as more often than not that is what will ensure that you come out with a profit.
Happy trading!

Disclaimer: this article was written by the writer to provide guidance and understanding of cryptocurrency trading. It is not an exhaustive list and should not be taken as financial advice. Obiex Finance will not be held liable for your investment decisions.
Note: This article has been updated to reflect the change in value(s) of the crypto assets mentioned.